Official and Free, Revision Portal for the Alternative SafePass Renewal
This portal is designed to help candidates who intend to renew their Safe Pass by opting for the Online Method. Using this revision service allows you to review the question set for each of the modules and / or test yourself by taking a mock test.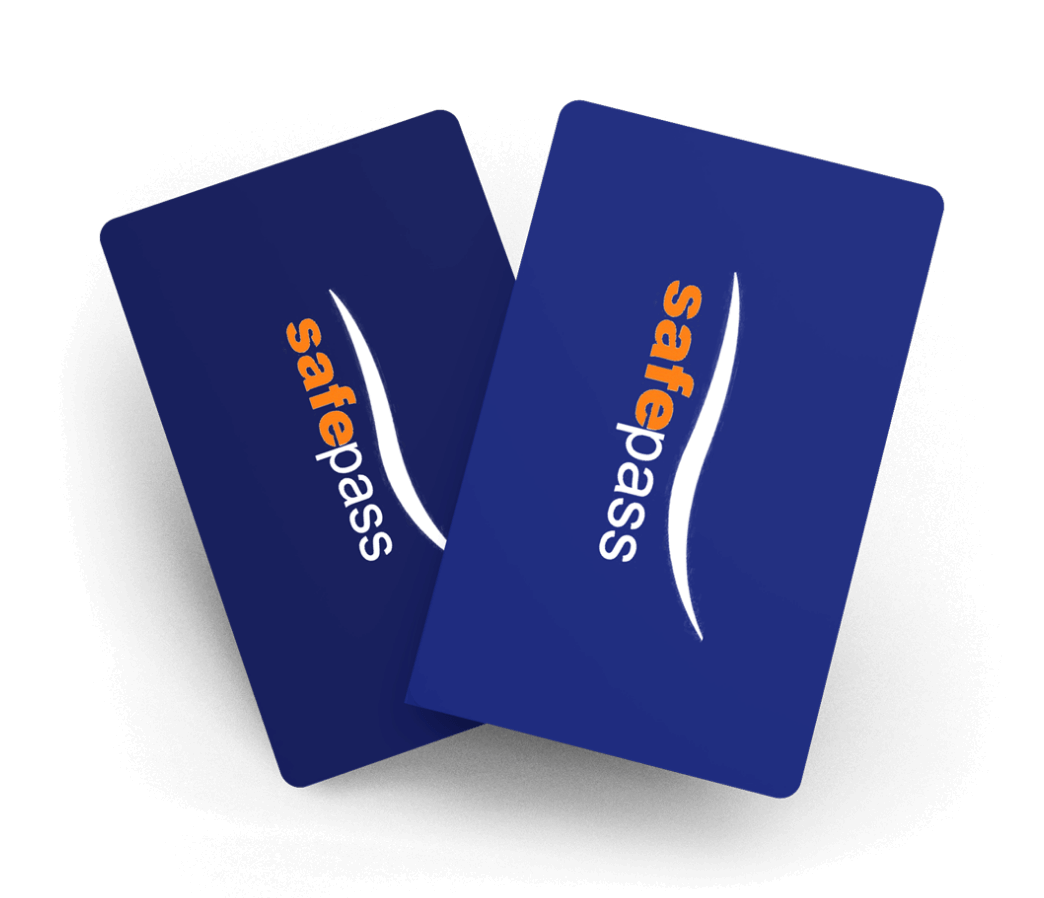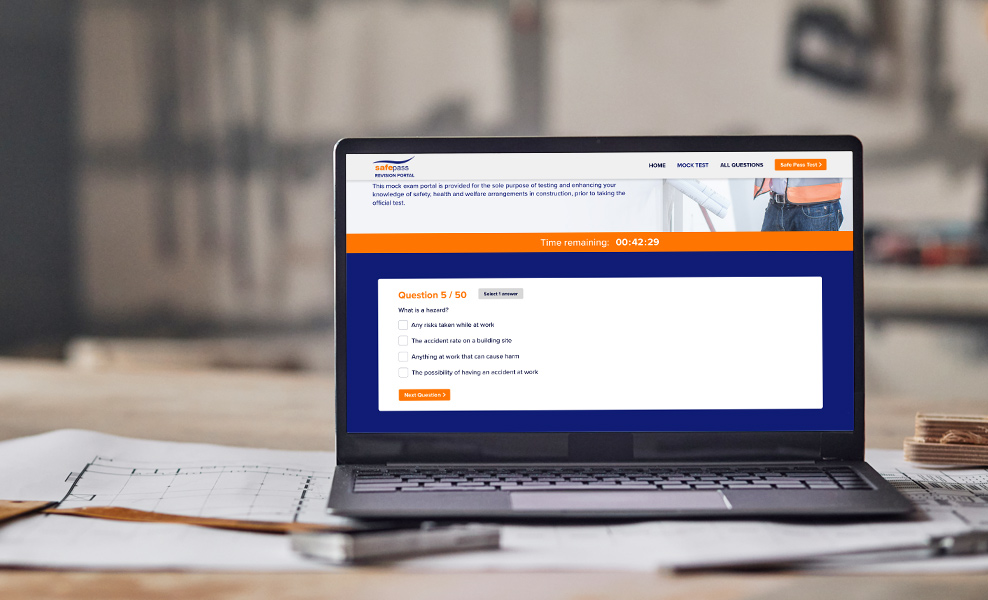 Take a Mock Test
Take a mock Safe Pass test. This will reflect the actual Safe Pass test, including real questions, a time limit and a mark on completion. This does not negate the need to take the official test.
Take Mock Test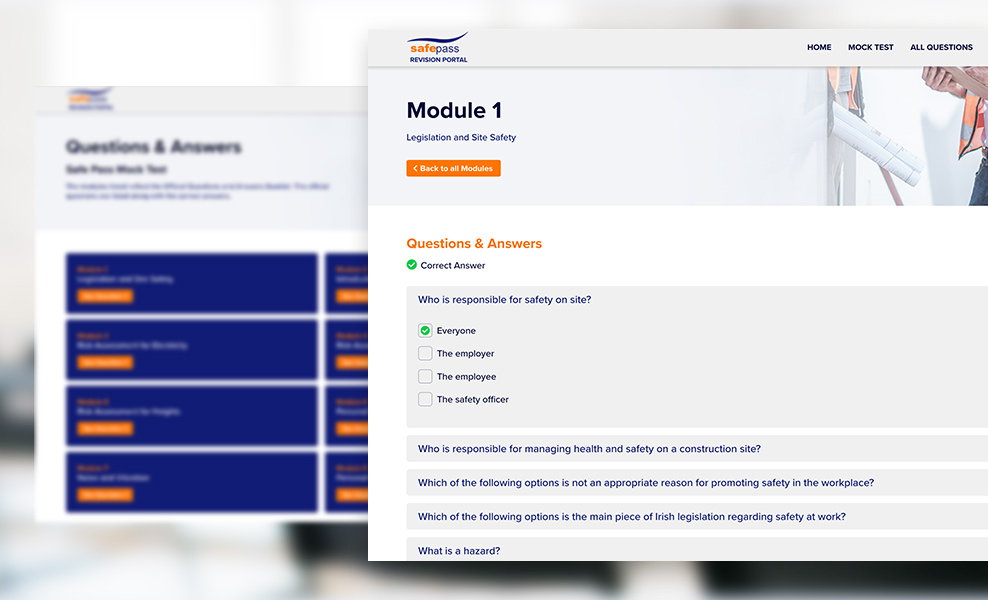 View All Test Questions
Review all questions and answers from the Safe Pass test, separated by module. The questions are from the real Safe Pass test.
View Test Questions